Finn Raises $110M in Equity and $720M in Debt Funding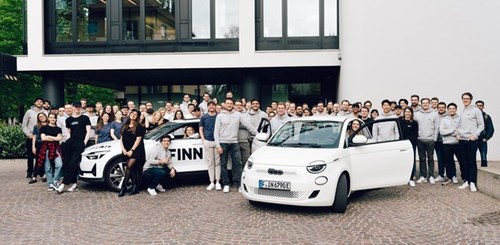 Finnisha Munich, Germany-based car subscription platform raised $110m in equity and $720m in debt funding.
The Series B round, which valued the company at over $500 million, was led by Korelya Capital along with Keen Venture Partners, Climb Ventures, Greentrail Capital and Waterfall Asset Management. Existing investors such as White Star Capital, HV Capital, Heartcore Capital, UVC Partners and Picus Capital also participated. The funding follows an asset-backed securities (ABS) funding of up to $200 million that the company raised for US market expansion from Waterfall Asset Management in March 2022. With its US$520 million ABS raised from Credit Suisse and Waterfall Asset Management in December 2021, this new funding brings the total capital raised to $830 million over the past six months.
The company intends to use the funds to advance its core technology, accelerate recruitment to its global teams, and expand in the United States and Europe.
Led by Max-Josef Meier, CEO, Finn is a car subscription platform that offers customers the ability to subscribe to a wide selection of new cars with no down payment – the online price includes insurance, maintenance, roadside assistance and various duration options . It offers transparent pricing, as well as comprehensive insurance, maintenance, and 24/7 customer and roadside assistance. The company also facilitates the transition to driving electric vehicles and offsets CO2 for every kilometer driven for all its cars.
Finn also announced the opening of its US headquarters in New York. It is currently active in New Jersey, Pennsylvania, Massachusetts and Connecticut and will offer its car subscriptions in California and Florida later this year.
EndSME
05/25/2022