EagleBridge Capital's Sidel Arranges $20.7M Debt and Equity Financing: NEREJ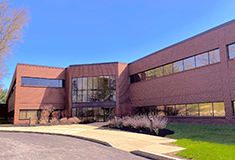 Andover, MA EagleBridge Capital arranged a $20.7 million mortgage financing and equity financing for 3 Riverside Dr., an R&D building. The funding was arranged by EagleBridge Director Ted Sidel.
3 Riverside Dr. is a two-story, 93,500 square foot R&D building located on 7.4 acres with parking for 207 vehicles. The building was completely renovated in 2016 and features two large glass atrium entrances as well as two passenger elevators and four loading docks.
3 Riverside is leased to Fishman Transducers, which designs and manufactures acoustic amplification products, and the New England Orthodontic Laboratory, which designs and manufactures custom orthodontic devices.
The property is located one mile from the 39 and 40 interchanges of I-93. The immediate neighborhood is home to corporate offices and facilities as well as technology, software, manufacturing, and life science companies. Located within walking distance along Ballardvale Street you will find many shops and restaurants including Target, CVS, Starbucks, Dunkin Donuts, Subway, Pizza Hut, etc.
Nearby companies include OSRAM, Agfa, Verizon, Charles River Laboratories, L3 Harris, Roche, Gillette, National Grid, Symbotic Robotics, Spectra Medical Devices and Panasonic.