Berkadia arranges $ 50.25 million debt and equity financing for construction of Belmont Tampa apartments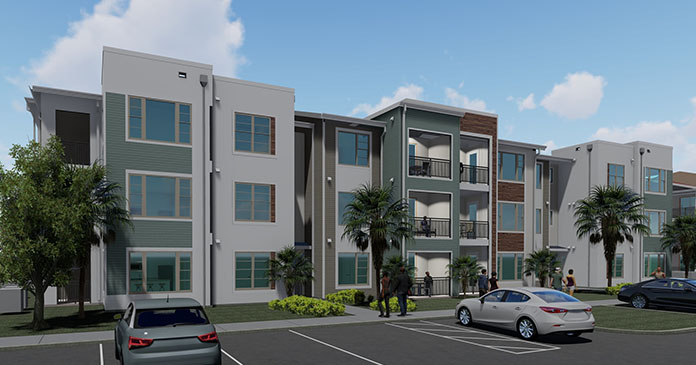 Berkadia announces that it has arranged $ 50.25 million in debt and equity financing for the development of Belmont Tampa Apartments, a garden-style apartment community of 300 Class A units that will be built on the last remaining plot not developed in Belmont, a mixed-use community master plan located approximately 30 minutes south of Tampa.
Managing Director Scott Wadler of Berkadia Miami and Senior Managing Director Wyatt Krapf of Berkadia Tampa structured the capital stack on behalf of the Sponsor, a joint venture between Cross Lake Partners of New York and GreenPointe Holdings of Jacksonville, Fla. to lend. Federal Capital Partners, of Chevy Chase, Md., Provided $ 17.15 million in preferred stock.
Ranked as one of the busiest communities in southern Hillsborough County, Belmont is entitled to up to 2,260 residential units, including over 1,200 homes and townhouses already sold by Lennar, 160 other Lennar townhouses under construction and a 150,000 square foot Publix anchored grocery store. The Belmont Tampa Apartments are scheduled for delivery in Spring 2023.
"With Tampa's urban core and waterfront areas already built, the new development is moving east toward Brandon and Riverview," said Wadler. "These suburban enclaves like Belmont offer residents exceptional amenities and convenient access to employment centers at a more affordable cost of living."
Krapf added, "While Florida as a whole saw a massive influx of new residents last year, Hillsborough County was already experiencing a population increase.e the highest net migration in Florida between 2010 and 2018 – and it is well positioned to continue to attract more new buyers and renters as Florida's population continues to grow.
Located at 14323 S US Hwy-301, Belmont Tampa Apartments will consist of 12 three-story residential buildings on a 15.51-acre site, as well as a central building / clubhouse. The community will offer one, two and three bedroom floor plans averaging 1,107 square feet. Community amenities include a resort-style swimming pool, dog park, state-of-the-art 24-hour gym, and active trails and open spaces. It will also be within walking distance of the new Publix and Belmont elementary school.